DISC bearing
PRODUCT OVERVIEW
Disc bearings have seen extensive use on railway bridges as well as highway bridges. Disc bearings are the favourite part for the bridge projects due to the cushioning effect and durability of the polyether rotational element which is designed to handle the excessive live loads typical on railway and highway bridges.
Disc bearings offer a lower profile (vertical height) than typical Pot bearings. Even with the lower profile, Disc bearings can provide the same load capacity and movement as Pot bearings provide.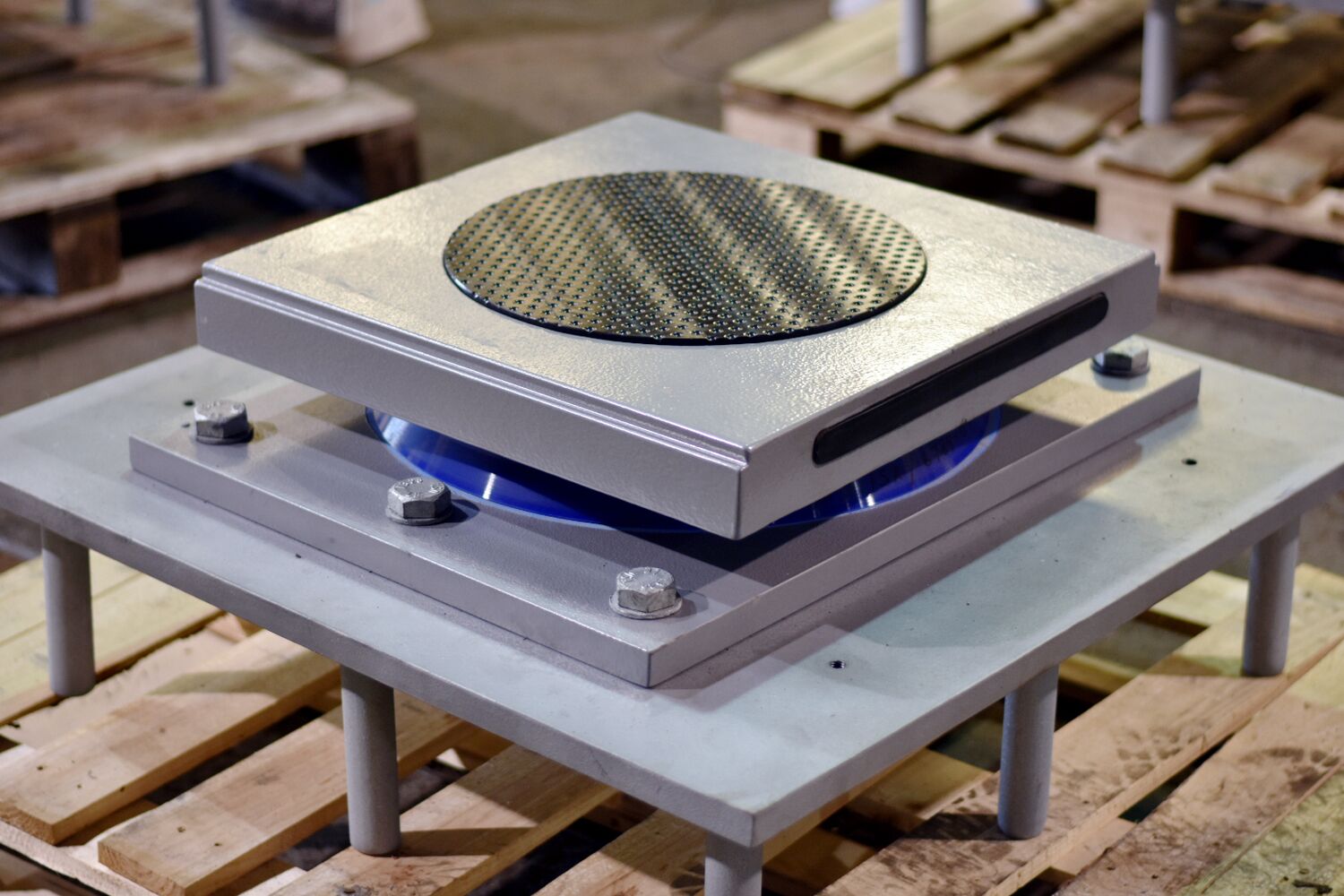 Image of Disc bearing
1. CLASSIFICATIONS
Disc bearings are divided into 2 main types:
- Fixed bearing and
- Sliding bearing
In which, sliding bearing includes guided sliding bearing and free sliding bearing.
2. PRODUCT COMPONENTS
Disc bearing is uniquely defined by their Polyether-Urethane (PU) rotational disc which is placed between the upper bearing plate and the lower bearing plate. The rotational disc's elasticity enables tilting movements of the upper bearing plate around any horizontal axis. The rotational capacity is facilitated by a "V" shaped groove along the exterior contour of the disc. A shear pin placed in the centre of the rotational disc absorbs the horizontal forces and keeps the upper and lower bearing plates in position.